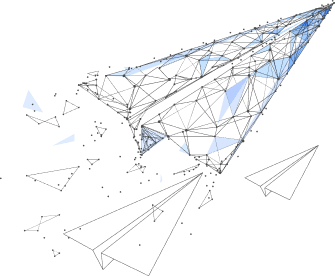 Marketing Agency for Startups
Achieve your Unicorn ambitions
Request a Quote
We Hack Markets for Your Extensive Growth
The Glorium Marketing team is here to deliver top-notch, strategy-driven, data-backed, and omnichannel digital marketing solutions specifically tailored for ambitious B2B technological startups, aimed to make this world better.
We boost your product strategy by fine-tuning the market niche. Proper positioning from the start brings easy sales down the road.
Reach your target audience through their preferred channels. Generate high-quality leads that effortlessly convert into valuable deals.
Investors hunt promising projects that grow. They will gladly help financially to improve your product and accelerate delivery.
It's the final stage to becoming a Unicorn. Meet the growing demand sustainably and improve customer service.
Omnichannel Digital Marketing for Startups
At our marketing agency for startups, we embrace a holistic and integrative approach. We begin by developing a solid strategy and crafting a compelling website concept. From there, we maintain consistent engagement across all relevant channels while continuously testing and improving to enhance performance for quick wins.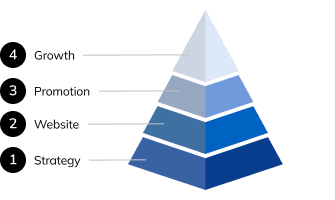 Brand Awareness
Demand Generation
Inbound Leads
Outbound Leads
Content Marketing
SEM & PR
Email Marketing
Lead Generation
Concept
Design
Development
Positioning & Offer
Demand & ICP
Competitors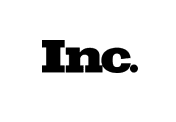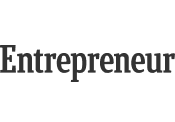 Digital Marketing Transformation for Startups
We offer an optimal combination of digital channels, leveraging best marketing practices, extensive analytics, and development enhancements to drive accelerated growth and efficiency.
Ready to Move Forward?
Contact us to learn more about the opportunities and results we may bring. We will look into your brief and give an expert outlook, estimated budget, and timelines.
Request a Quote Now
Service Options
Complete
Hybrid
Classic
Client Involvement:
Decision-Making:
Reporting Frequency:
Weekly meetings
Delegate your marketing responsibilities to us and free yourself from the day-to-day activities. Opting for our services allows you to take swift action without getting caught up in the details.
Once we receive your input, we expertly plan, initiate, execute, and provide comprehensive reports on all activities. Meanwhile, you can focus on your business and customers with peace of mind.
Request a Quote
Client Involvement:
Decision-Making:
Reporting Frequency:
Weekly meetings, active chatting
This option entails a moderate level of client involvement, with an emphasis on their feedback and approval at crucial stages. It is a preferred mode of collaboration between startups and marketing agencies, as the love for marketing is shared by all! 🤩
Working together, we will develop a strategy that outlines the subsequent steps. You will have access to comprehensive reports weekly, allowing you to track most activities such as ads, articles, posts, emails, and more.
Request a Quote
Client Involvement:
Decision-Making:
Reporting Frequency:
Daily calls, on demand
With this option, you have the opportunity to outsource the necessary marketing specialists and manage them according to your vision. We will provide valuable suggestions, while you remain the ultimate decision-maker.
Assemble your own remote marketing team or strengthen your existing marketing department by establishing all necessary processes and maintaining full control over the outcomes, aligning them with your preferences.
Request a Quote
Awards and Recognitions

Named among the
Inc.5000
(2020, 2021, 2022) & Regionals (2021, 2022) fastest-growing private companies in America
Certifications
Why Glorium Marketing
Key Success Points of Our Marketing Agency for Startups
The Mindset
We enjoy what we do and are obsessed with the results we achieve
Live Strategy
We equip your product with the guidelines for further marketing moves
Complex Approach
We combine all marketing opportunities to improve the result
Sustainable Efficiency
We use follow-up research, A/B testing, and creativity for continuous growth
Frequently Asked Questions
What results can your marketing agency deliver for a startup?
At our marketing agency, we focus on delivering measurable results for our clients. Depending on your specific goals and needs, we can help with various outcomes, including brand awareness, lead generation, growth hacking, community nurturing, and more.
How much will your services cost?
Our pricing varies depending on the scope of the project and the specific services you require. We'll work with you to develop a customized plan that fits your budget and business needs. We believe in transparent pricing and will provide you with a detailed proposal that outlines all costs and deliverables. Our services start at a minimum cost of $2000.
What makes your marketing company for startups different from other marketing agencies?
Due to our origins in an innovative IT company, we specialize in working with startups and emerging businesses. We have a deep understanding of the unique challenges and opportunities facing these types of companies, and we tailor our approach to meet their specific needs.
How do you measure the success of your campaigns?
We use a variety of metrics to measure the success of our campaigns, depending on the specific goals we are trying to achieve. These metrics may include the number of leads and their cost, website traffic, content engagement, brand mentions, social media signals, and other indicators. We will collaborate with you to establish clear goals and KPIs, and provide regular reports and updates on our progress.
10 Signs of a Reliable Startup Marketing Agency
Strategy
A well-defined strategy tailored to the specific needs of your company is a crucial factor for success. A reliable marketing agency for startups should be capable of providing you with a clear understanding of their plan to achieve your marketing goals. At Glorium Marketing, we commence each project by gaining in-depth knowledge and understanding of the unique aspects of your product/service and the market. Subsequently, we develop a clear and actionable course of action with specific deadlines to accomplish your marketing objectives.
Reporting
A good agency should provide transparent reporting and regular updates on the progress of your campaigns. This will help you understand what's working and what's not and make informed decisions about future marketing strategies. We provide detailed weekly reporting about all digital marketing activities, including traffic conversion rates, expenses, and trends. Stay in the know and make informed decisions about your marketing with our comprehensive analytics.
Success
Make sure your marketing agency for startups has a proven track record of success with a similar business to yours. This can give you confidence that they have the skills and expertise to help your business grow. Our team of marketing gurus has taken a number of brands from inception all the way to market leadership. Feel free to explore our
case studies
and see for yourself!
Experience
An essential aspect of a reliable marketing firm for startups is their level of experience. It is crucial to find a partner who understands the specific marketing requirements of your business. Our team is specifically established to assist B2B technology startups, equipped with the expertise and knowledge to cater to their unique needs and foster their growth in the market.
Team
A reliable startup marketing agency should have a team of experts with different skills and areas of expertise, such as SEO, social media, content marketing, and email marketing. Glorium Marketing stands out with its impressive in-house team of specialists that can handle all aspects of digital marketing. They also have the advantage of readily available part-time specialists and freelancers, ensuring optimal results for any project size.
ROI
A reputable digital marketing agency for startups should prioritize delivering a positive ROI for your business. They should be capable of showcasing the value of their services and how they contribute to your bottom line. In a recent project, we achieved remarkable success by increasing the lifetime value of the sales pipeline by an impressive $3.9 million within six months. You can explore our compelling
case study
to gain further insights into our proven strategies.
Attitude
When a marketing team is genuinely passionate about their work, they are more inclined to be dedicated to the success of your business and willing to go the extra mile to achieve desired results. Our growth marketing team for B2B startups possesses a can-do attitude and maintains proactive communication, ensuring a smoother and more enjoyable process for all stakeholders. Our enthusiasm serves as a catalyst for creativity and innovation, resulting in more effective B2B growth strategies.
Commitment
A reliable marketing agency for startups should not only act as an executor but also as a true partner to their clients. They should be committed to continuous improvement and remain up-to-date with the latest trends and technologies in digital marketing. As part of Glorium Technologies, an innovative IT company, we prioritize remaining up-to-date with the latest technological and marketing advancements and incorporating them into our work to foster constant growth.
Communication
Clear and efficient client communication is paramount for any marketing agency serving startups. Glorium Marketing takes great pride in fostering healthy and mutually beneficial communication with our clients. Our dedicated team is committed to promptly addressing any questions or concerns that may arise while also providing regular updates on the progress of our campaigns. We firmly believe that by sharing our marketing expertise and collaborating closely with our clients, we can implement the most effective and tailored marketing ideas for each unique business. We can help your business reach its full potential through our collaborative brainstorming sessions.
Flexibility
Startups often require an agile and flexible marketing approach. Therefore, selecting a digital marketing agency willing to adapt and adjust its strategies is crucial based on your evolving needs and priorities. Glorium Marketing firmly believes in implementing long-term strategies complemented by agile tactics. This enables us to swiftly and effectively shift our efforts to areas with tremendous growth potential. When choosing a marketing agency for startups, opt for a team that can keep pace with your business and is fully committed to your success through flexibility and agility.
Contact us
Leave your message and we will reach out to you in a few hours to talk through your project!
What's next?
You're contacted shortly after our analysis of your business requirements
We sign NDA to ensure privacy
You're submitted a project proposal (that includes the volume of work, timelines, requirements)
Our Growth Marketing Team starts working on your project