155

solid opportunities during a year;

$2M

of LTV added into the sales pipeline during a year;

10 to 20

inbound leads generated weekly;

2K

monthly website visitors (in 9 months);

Top-3

in Google for most commercial keywords (in 6 months).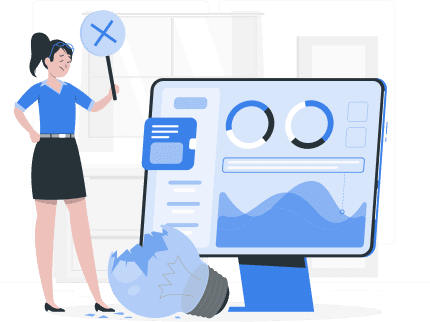 Our collaboration SaaS client was a relatively unknown startup with no brand recognition or established customer base. They were looking to gain a foothold in the market and compete with well-established brands. The complexity of the project stems from the inclusion of advanced functionalities that simplify and optimize various internal processes such as communication, collaboration, engagement, and secure information exchange.
They have reached our team, as they were suffering from poor brand awareness and, thus, lack of leads.A well-organized sales department was ready to process more leads than they generated by directly contacting the prospects. So, their team highly needed inbound marketing.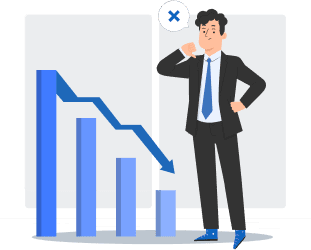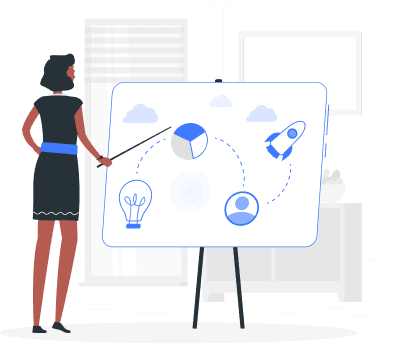 We worked closely with the client to develop a comprehensive marketing strategy to differentiate them from their competitors and help them gain brand recognition. Our strategy included targeted digital marketing campaigns, comprehensive SEO, email marketing, and content production.
To differentiate the client's brand from competitors, we highlighted their collaboration SaaS's unique features and benefits, such as AI chatbot, user-friendly workflow, task manager, social newsfeed, and many other collaboration tools. We also developed a clear and consistent brand messaging strategy that emphasized the client's commitment to customer service and support.
To begin, we created a comprehensive marketing strategy and an action plan to guide our efforts. We then developed a website tailored to the needs of our target audience, providing them with all the necessary information. Over six months, we implemented our marketing strategy, utilizing a combination of paid and organic digital marketing campaigns, bulk emails, and content marketing. We also established a social media presence and engaged potential customers through targeted campaigns.
After implementing our marketing strategy, the client saw a significant increase in brand recognition, website traffic, and customer acquisition. Our targeted digital marketing campaigns resulted in a 20% increase in website traffic, while our social media marketing and influencer partnerships increased brand awareness and engagement.
The client's collaboration SaaS was also featured in several industry publications, which helped increase their credibility and visibility in the market. As a result of our efforts, the client established itself as a leading brand in the collaboration SaaS market and was recognized as one of the TOP-10 brands by industry experts.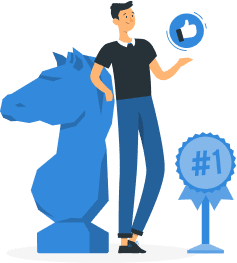 Our marketing strategy helped the collaboration SaaS client go from zero to one of the TOP-10 brands in the global market.
By highlighting their unique features and benefits, developing a clear brand messaging strategy, and implementing targeted digital marketing campaigns and partnerships, we were able to differentiate the client from competitors and establish them as a leading brand in the collaboration SaaS market just in one year.